FUJINTAI TECHNOLOGY CO.,LIMITED
Tel:+86-755-27392455
Fax:+86-755-27399893
E-mail: david@fujintai.com
Website: www.fujintai.com
2F Building C Feiteng Industrial No.8 Huanzhen Road
Shajing 518104 , Shenzhen .China
Copyright ©Shenzhen FU JIN TAI TECHNOLOGY CO.,LIMITED
FUJI NXT AUTO HEAD CLEANER
FUJI NXT AUTO HEAD CLEANER
Easy head maintenance that does not require training
The Auto Head Cleaner automates head maintenance work, which requires experience and skill to perform manually. It thoroughly removes any dirt that has accumulated in the air routes inside heads, and also performs inspection afterwards. The maintenance history and inspection results are automatically registered to the system.
Features
No reliance on skill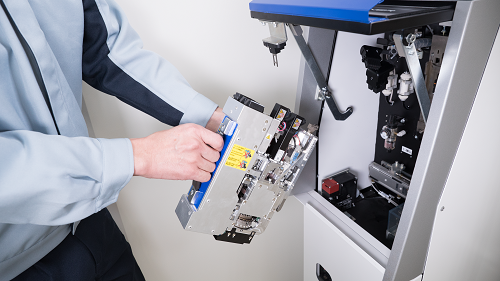 Anyone can clean and inspect heads. Even an operator that is not a dedicated engineer who has completed special training. Through automation, there are fewer mistakes and variations in work, and stable cleaning results can be obtained.
Reduces operator work time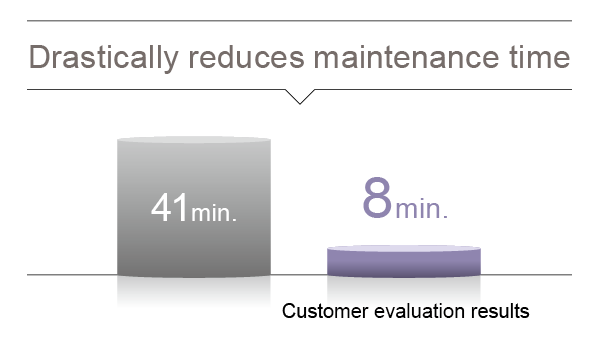 Through automation, operator work time can significantly be reduced from 41 to 8 minutes (according to evaluation results from Fuji customers). In a market that often does not have enough staff, this unit greatly contributes to labor saving.
Functions
Cleaning

:
Air cleaning and oil cleaning can be selected. With oil cleaning, thorough cleaning can be performed as well as lubrication for the inside of syringes at the same time.

Air flow inspection

:
Automatically measures an air flow rate for each syringe after cleaning is completed.

Pressure inspection

:
Measures pressure in each syringes in order to check air leaks.

Axes moving time inspection

:
Inspects whether the moving time for each axis of a head is within the acceptable range based on inspection values when the head was shipped.