JUKI ATF FEEDER SPARE PARTS SWING PLATE 12FS ASM E3106706AAA
Delivery Terms: EXWORKS FOB CIF Payment Terms: Pay In Advance Payment Methods: T/T Western Union Credit Card Transportation Mode: Ocean Transport Air Transport Air Express Service International Express: DHL FedEx UPS TNT EMS
---
Contac Us
JUKI ATF FEEDER SPARE PARTS SWING PLATE 12FS ASM E3106706AAA
Part Number: E3106-706-AAA
Sell & Buy smt machine and spare parts.
Supply all smt spare parts at lower price.
Other Spare Part:
REF.NO NOTE PARTNO DESCRIPT ION 品 名 Qty
1MDF-RX1001L0 DEFRIXOIL NO.1 800CC デフレックス オイル NO1 1
2 J1067-000-000 OILER 油差し 1
3 MGR-EAS050GA CGREASE Cグリス 1
4 MGR-EAS400G0 GREASE グリース 1
5 J1066-000-00B HEXAGONALWRENCHKEY(2MM) 六角棒スパナ 2MM 1
6 J1066-000-00C HEXAGONALWRENCHKEY2.5 六角棒スパナ 2.5 1
7 J1066-000-00D HEXAGONALWRENCHKEY 六角棒スパナ 1
8 J1066-000-00E HEXAGONALBOWLWRENCH 六角棒ボ-ルレンチ1
9 J1066-000-A0G HEXAGONALLONGSPANNER 六角棒ロングスパナ1
10 J1080-000-000 BOLLSCREWDRIVER ボールドライバ 1
11 #01 E5501-729-000 XAXISSTOPPER X軸ストッパ 1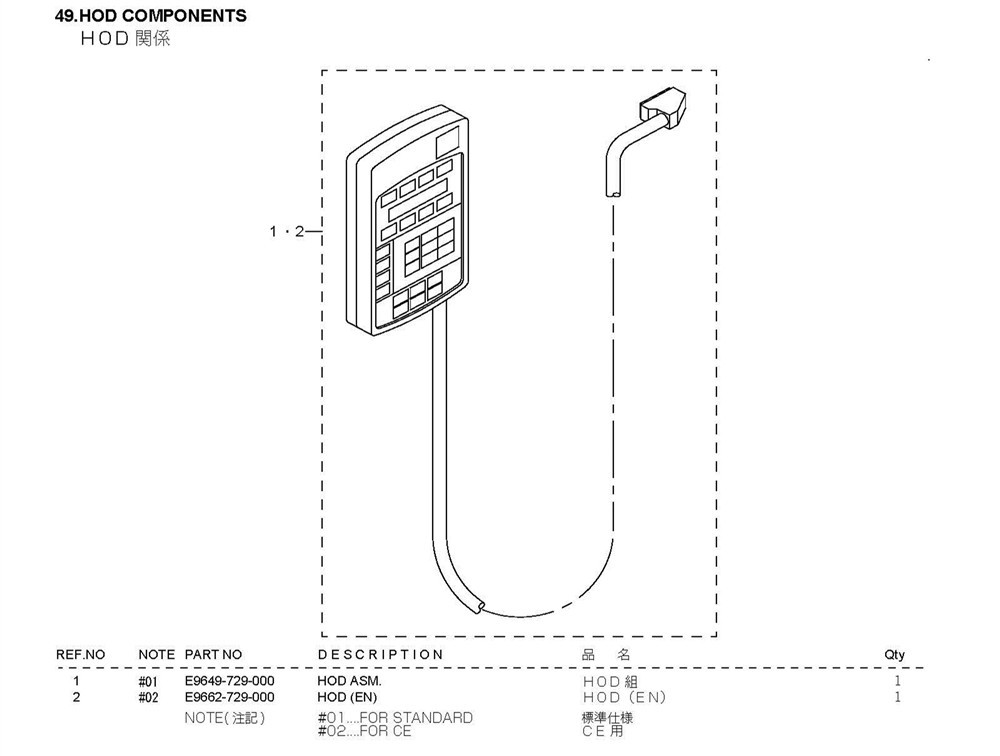 Fujintai will repay the trust of new and old customers with the most superior quality products, the most cost-effective price and the most perfect service.
FUJINTAI go the extra distance to offer you the very best deal for new and used SMT machine and spare parts by offering a comprehensive.
We providing you with top class service!
Item shipped from China mainland using airmail by DHL,FEDEX,UPS,TNT,EMS.And we accept the customer's shipping request.
Please feel free to contact us for any question.