JUKI 750 760 CONVEYOR BELT S E2017725000 E2017-725-000
Delivery Terms: EXWORKS FOB CIF Payment Terms: Pay In Advance Payment Methods: T/T Western Union Credit Card Transportation Mode: Ocean Transport Air Transport Air Express Service International Express: DHL FedEx UPS TNT EMS
---
Contac Us
JUKI 750 760 CONVEYOR BELT S E2017725000
Part Number: E2017-725-000
Sell & Buy smt machine and spare parts.
Supply all smt spare parts at lower price.
Other spare parts:
1 400-29769PSU MAIN BRACKET (FX-1R)PSU メインブラケット(FX -1 R)1
2 SL-4040891-SCSCREW M4 L=8座金付きなべ小ねじ M 4 L =88
3 HA-0055500-00MAGNETIC CONTACTOR電磁開閉器2
5 HB-0005800-10RELAY CLASPリレー 止め金具2
6 SL-4040891-SCSCREW M4 L=8座金付きなべ小ねじ M 4 L =84
7 L843E-521-0A0AC-FAN ASMACーファン組1
8 SL-4033591-SCSCREW M3X35セムスねじ4
9 HM-0003300-20FINGER GUARDフィンガーガード1
10 L115E-121-000PSU SIDE COVERPSU サイドカバー1
11 HB-0011000-10RELAY COVER関連パーツ2
12 L846E-821-0A0CP16 OUTPUT CABLE2 ASM.CP 16出力ケーブル2組1
13 SL-4040891-SCSCREW M4 L=8座金付きなべ小ねじ M 4 L =86
14 HK-0695500-10TERMINAL BASE, GRAY端子台3
15 HK-0695500-1ABLOCK TERMINAL端子台3
16 HK-0695500-1BBLOCK TERMINAL端子台3
17 HK-0695900-00END PLATEエンドプレート1
18 HK-0695900-30BLOCK TERMINAL (FX-1R)端子台(FX -1 R)3
19 HK-0695900-0AMARKERマーカ1
20 HK-0691900-0BEND STOPエンドストップ2
21 400-07366Z THETA POWER PCB ASM.Zθ パワー基板組1
22 SL-4030681-SCSCREW M3 L=6座金付きなべ小ねじ M 3 L =66
23 400-00478STUD 110スタッド1106
24 HB-0011000-0ARELAYリレー1
25 L201E-173-000CARRIER RAILキャリアレール1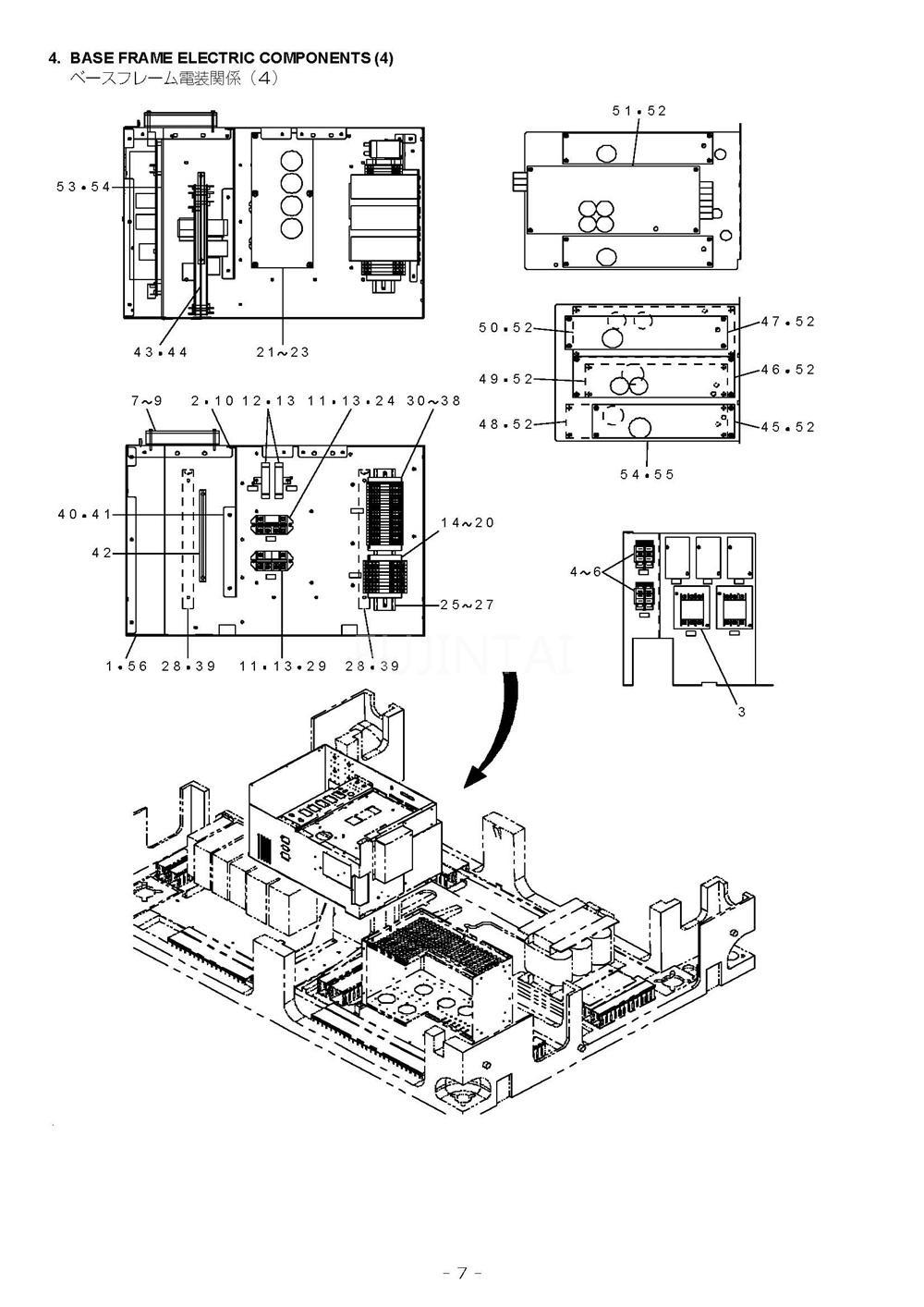 Fujintai will repay the trust of new and old customers with the most superior quality products, the most cost-effective price and the most perfect service.
FUJINTAI go the extra distance to offer you the very best deal for new and used SMT machine and spare parts by offering a comprehensive.
We providing you with top class service!
Item shipped from China mainland using airmail by DHL,FEDEX,UPS,TNT,EMS.And we accept the customer's shipping request.
Please feel free to contact us for any question.