JUKI RX-7 RX-7R RX-8 P8 HEAD NOZZLE MF25201 40157634
Delivery Terms: EXWORKS FOB CIF Payment Terms: Pay In Advance Payment Methods: T/T Western Union Credit Card Transportation Mode: Ocean Transport Air Transport Air Express Service International Express: DHL FedEx UPS TNT EMS
---
Contac Us
JUKI RX-7 RX-7R RX-8 P8 HEAD NOZZLE MF25201 40157634
Part Number: JUKI 401-57634
Model Number: MF25201
Sell & Buy Smt machine and spare parts.
Sell all JUKI spare parts at lower price.
Other spare parts:
REF.NO NOTE PARTNO D ESC R IPTION 品 名 Qty
1 401-46070 BU TABLESLOWDOWN UNIT BUテーブルスローダウンユニット1
2 SL-6041292-TN SCREW 座金付き六角穴ボルト (2)
3 HX-0018800-0E BUSH ブッシュ (4)
4 HX-0029400-00 FIXEDBASE 固定ベース(3)
5 SM-4040601-SC SCREWM4X0.7L=6 なべ小ねじ M4X0.7 L=6(3)
6 PV-0151170-A0 SELECTOR セレクタ (1)
7 PJ-3010651-03 HALFUNION6XPT1/8 ハ-フユニオン (2)
8 PJ-3040651-03 SWIVELELBOW 自在エルボ(2)
9 PV-0251030-00 CHECKVALVE チェックバルブ (1)
10 400-94349 AIR_OPE_VALVE エア_オペレート_バルブ(1)
11 PJ-3040651-03 SWIVELELBOW 自在エルボ(4)
12 SL-6041092-TN SCREW 座金付き六角穴ボルト (1)
13 SL-6042592-TN SCREW 座金付き六角穴ボルト (1)
14 PF-0200040-00 REGULATOR レギュレータ (1)
15 SM-6033002-TN SCREWM3 L=30 六角穴ボルト M 3 L=30 (4)
16 PC-0126010-00 SPEEDCONTROLLER スピ-ドコントロ-ラ (5)
17 SM-6034002-TN SCREWM3 L=40 六角穴ボルト M 3 L=40 (2)
18 WS-0310002-KN SPRINGWASHERM3 ばね座金 3.1X5.9X0.7 (4)
19 WP-0320501-SC WASHERM3 平座金 3.2 X7X0.5 (4)
20 PJ-3080600-03 YUNIONユニオンワイ (5)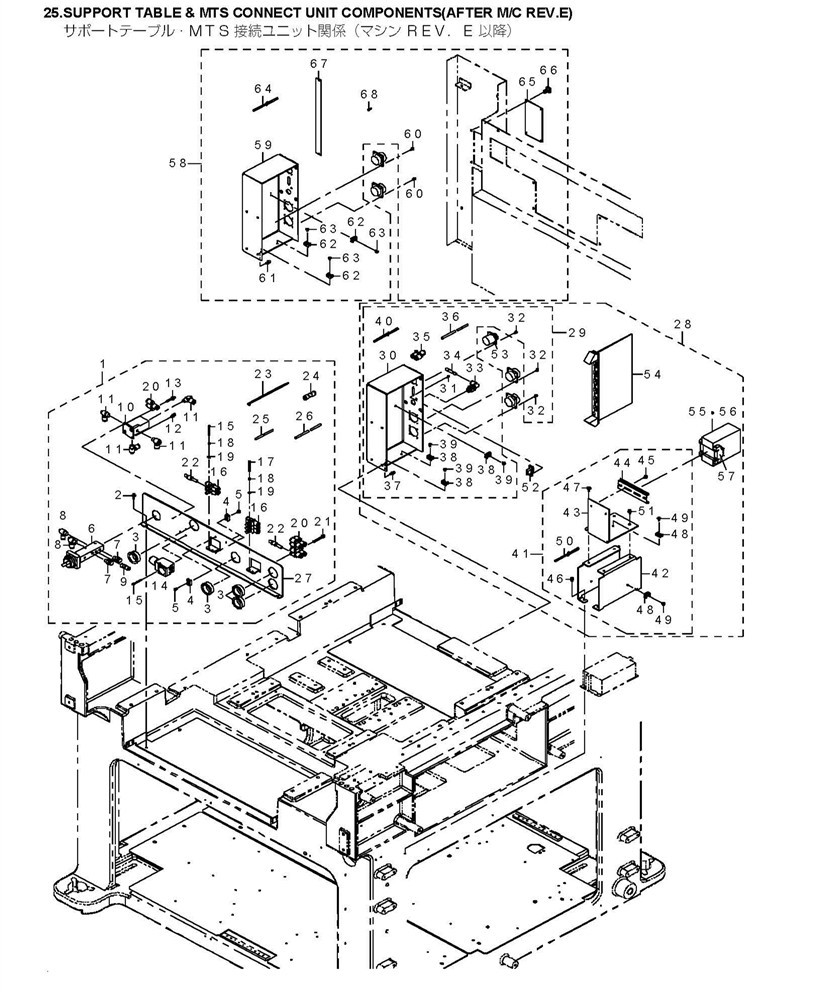 Fujintai will repay the trust of new and old customers with the most superior quality products, the most cost-effective price and the most perfect service.
FUJINTAI go the extra distance to offer you the very best deal for new and used SMT machine and spare parts by offering a comprehensive.
We providing you with top class service!
Item shipped from China mainland using airmail by DHL,FEDEX,UPS,TNT,EMS.And we accept the customer's shipping request.
Please feel free to contact us for any question.