JUKI 750 2010 2050 2080 OCC CCD CAMERA CS8420i-11 TK5572A7 40010386 400-10386
Delivery Terms: EXWORKS FOB CIF Payment Terms: Pay In Advance Payment Methods: T/T Western Union Credit Card Transportation Mode: Ocean Transport Air Transport Air Express Service International Express: DHL FedEx UPS TNT EMS
---
Contac Us
Smt machine spare parts JUKI 750 2010 2050 2080 OCC CCD CAMERA CS8420i-11 TK5572A7 40010386 400-10386
Part Number: JUKI 400-10386
Model Number: JUKI CS8420i-11 TK5572A7
Sell & Buy Smt machine and spare parts.
Other spare parts:
1 L214E-021-0A0 CONNE CTOR BRACK ET (FX -1) ASM. コネクターブラケット (FXー1)組
2 #01 L213E-921-0A0 CONNE CTOR BRKT (FX1) A SM (FIX) コネクタブラケット(FX1)組
3 #02 L213E-921-AA0 CONNE CTOR BRKT (FX1) A SM (EN)(FIX) コネクタブラケット(FX1)組
4 #03 L214E-021-AA0 CONNE CTOR BRKT (FX1) A SM (EN) コネクタブラケット(FX1)組
5 E8618-729-0A0 FEEDER I/F PWB 30 ASM. フィーダ I/F基板30組 (1)
6 B4011-210-000 S PACE R 基板スペ-サ (4)
7 NM-6030003-SC NUT M3 六角ナット M3 (4)
8 SM-4020801-SC S CREW M2 X 8 なべ小ねじ M2 L=8 (4)
9 HX-0029400-00 FIXED BASE 固定ベース (1)
10 SM-4030601-SC S CREW M3 X 6 なべ小ねじ M3X0.5 L=6 (1)
11 E2904-700-000 S OCKET ソケット (2)
12 PJ-3010651-06 K NIFE UNION メスユニオン (2)
13 PJ-2300061-00 UNION 06 隔壁用ユニオン 06 (1)
14 PJ-3050600-04 TEE チ-ズ (1)
15 PJ-0320090-05 NIPPLE エアカプラニップル (1)
16 BT-0600400-EC TUBE HOSE, BLUE ウレタンホ-ス 青 (1 .45)
17 EA-9500B01-00 CABLE BAND 束線バンド (4)
18 HX-0032600-0D B USH 束線パーツ (1)
19 HX-0022100-0F B USH ブッシュ (1)
20 L214E-321-000 CONNE CTOR LABEL コネクターラベル (1)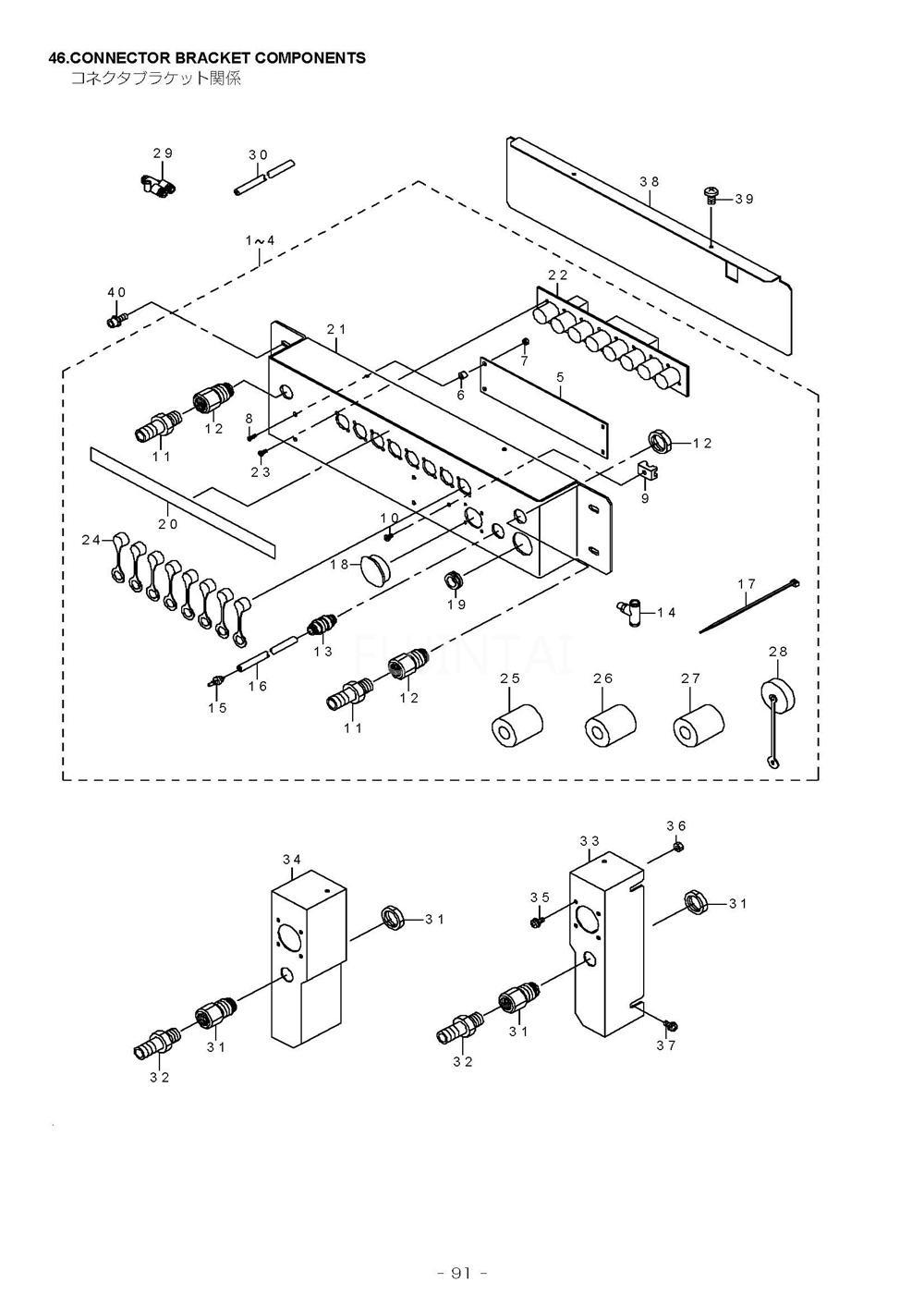 Fujintai will repay the trust of new and old customers with the most superior quality products, the most cost-effective price and the most perfect service.
FUJINTAI go the extra distance to offer you the very best deal for new and used SMT machine and spare parts by offering a comprehensive.
We providing you with top class service!
Item shipped from China mainland using airmail by DHL,FEDEX,UPS,TNT,EMS.And we accept the customer's shipping request.
Please feel free to contact us for any question.